Our Reviews
"I bookmarked it..."

mike
webprogramming.tv
Get your own reviews, free traffic at

THIS IS A VERIFIED PAYPAL SITE

WELCOME TO MY BOOKSTORE


KERA AND THE PRINCESS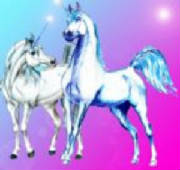 KERA'S SCARY HALLOWEEN

KERA LOVES TO BAKE
KERA THE UNICORN
KERA AND HER BROTHER
KERA AND THE DRAGON

KERA LOVES TO BAKE
KERA'S SCARY HALLOWEEN
KERA AND THE PRINCESS
Available in soft cover FOR ONLY 12.95 each of Kera the unicorn . To order press the select button on the add to my cart ! Herbert the hero and Herberts Spring Celebration are only 12.95 each .
books are subject to 4.50 s/h each
please inquire about our package deals all deliveries are made
by UPS



.
ALL BOOKS COPYRIGHT @2010